The Rim Clubhouse is the centerpiece of this amazing community and serves as your gathering place for family and friends. If you crave casual dining with your foursome after golf, you'll find a spectacular patio, overlooking the 18th hole, with stunning views of the Mogollon Rim beyond. Outdoor fireplaces complement the scenery, as the patio wraps around the clubhouse to provide views of the golf driving range - - and plenty of space for music, dancing, and socializing outside during all months of the year.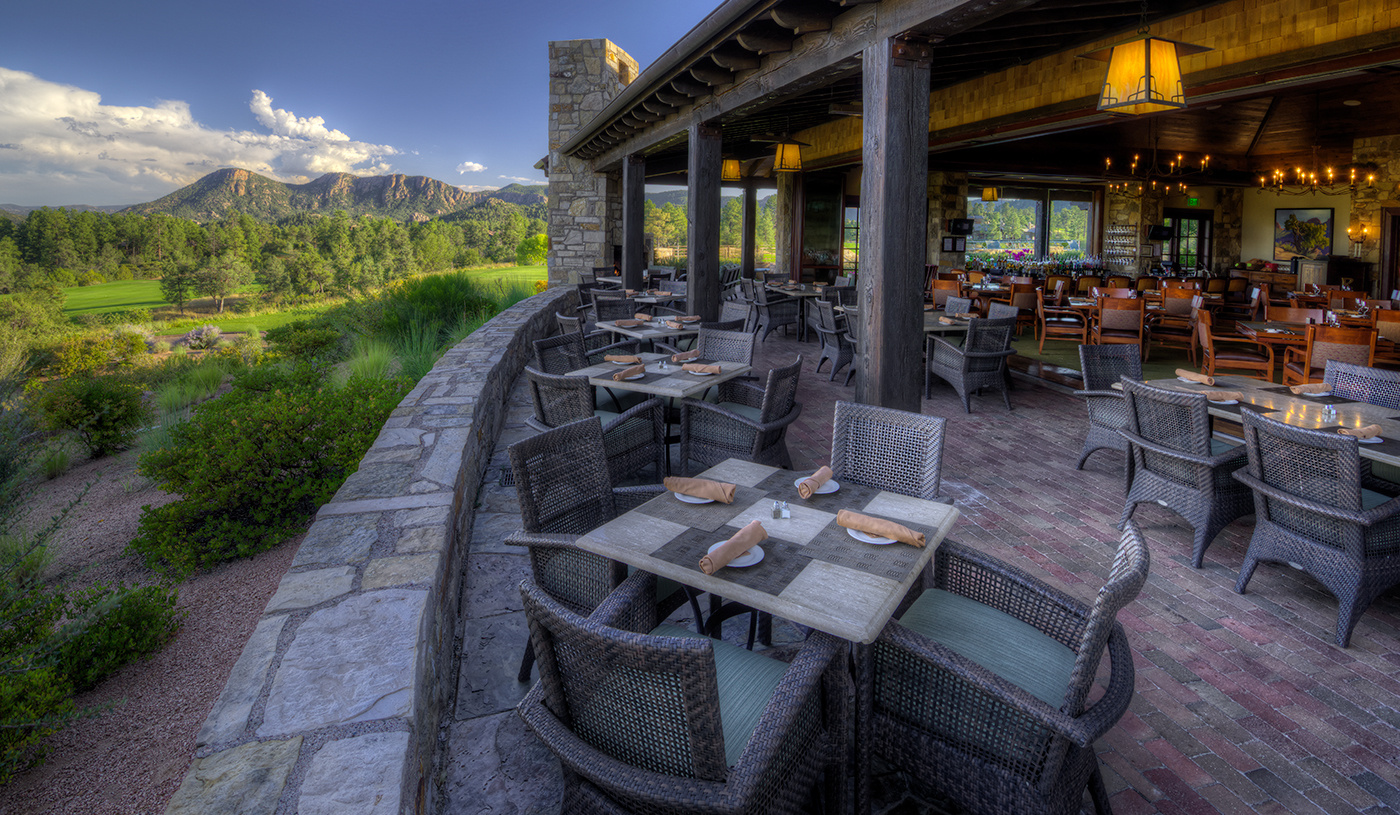 Sink in to one of the custom-designed easy chairs on the patio and relax. Once you sit outside in late October, with the harvest moon rising over the mountains, you'll know you've found heaven on earth. If you crave cocktails and conversation, slide up to the bar in the lounge and savor the stunning Granite Dells views directly out the window. Our friendly food and beverage staff will blend your specific cocktail requests or suggest new ideas for your sipping pleasure, while you relax and watch the colors of the day drift by outside. In the lounge, another wall of windows opens up to Rim views, brining the beautiful southwestern scenery even closer.
For more formal dining, you'll enjoy the clubhouse's magnificent dining room. Anchored by three massive fireplaces with reclaimed timber mantles and huge stone hearths to take the chill off winter nights, the dining room hosts golf events, parties, special dinners with dancing and music. Rustic elegance at its best!